Sarah Whitfield interviews Marc Quinn about his work in connection with his 2002 Tate Liverpool exhibition.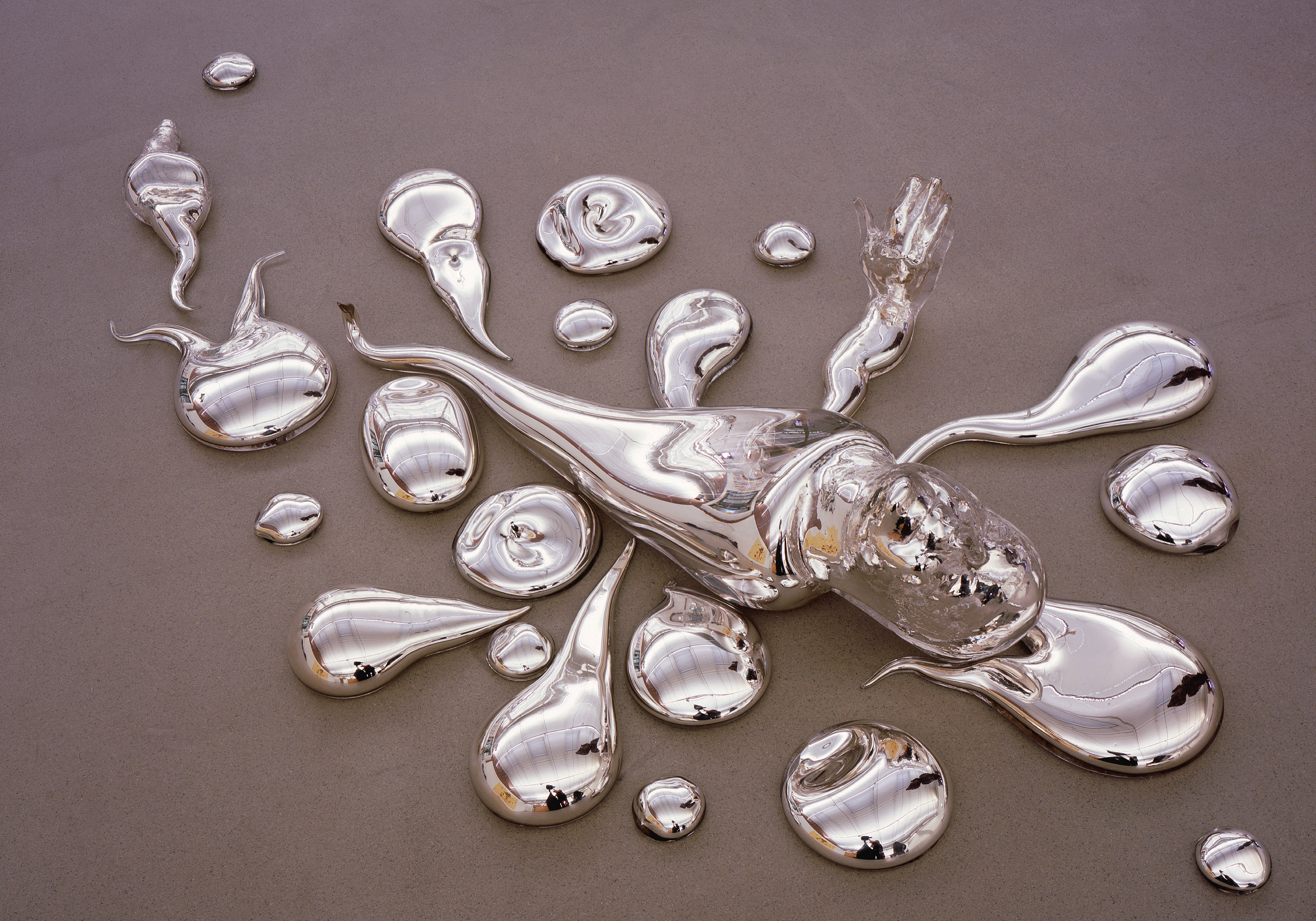 Sarah Whitfield
You begin the exhibition with dozens, possibly hundreds of drawings, watercolours, rough sketches, and photographs, some of which are very recent, others date back ten years or so. It's an installation that seems to be very much about beginnings.

Marc Quinn
There are drawings, frozen flowers, babies, Egyptian sculptures, family photographs, etc. I like the idea of showing how things come about, so this room is a mixture of ideas that became sculptures and ideas that never became sculptures and what's interesting to me is the mixture of the two.


The Etymology of Morphology, 1996
Glass & silver sculpture