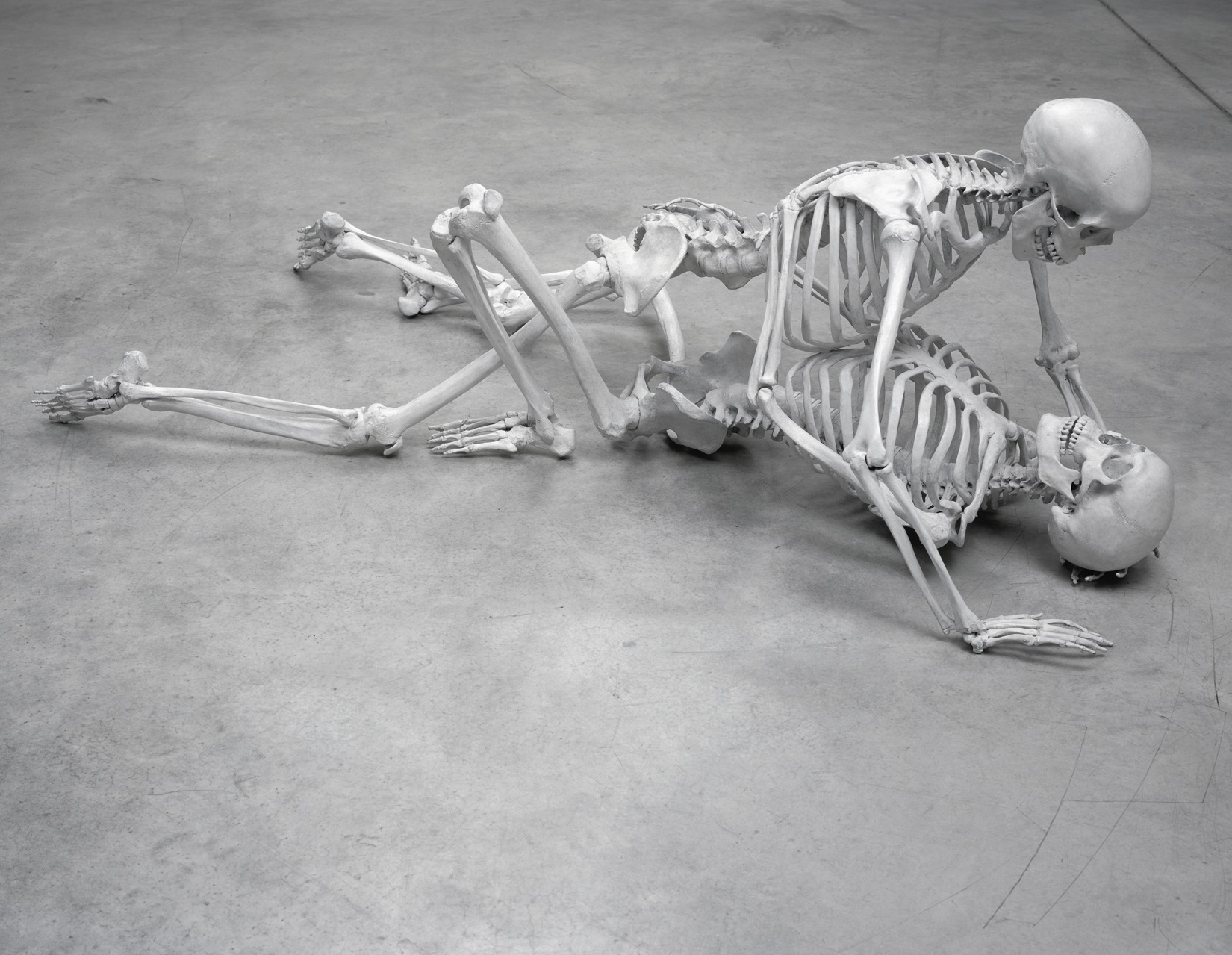 Overview:
Gathering over forty recent works, DHC/ART's inaugural exhibition by conceptual artist Marc Quinn is the largest ever mounted in North America and the artist's first solo show in Canada. Quinn is a central figure within British art whose work is principally concerned with the body's mutability in time, its physical presence in space and its anxiety within culture. His work also poignantly explores mortality, beauty, kinship and the interplay of art and science.

Quinn's work ranges across a variety of media – from sculpture to painting, drawing and photography – and includes dazzling, if contentious, frozen self-portraits cast from his own head and filled with his own blood to frozen portraits of his infant sons made with their respective placentas and umbilical cords. The latest of these, 'Sky', is included in this exhibition.

Quinn's 'The Complete Marbles', a suite of sculptural portraits of amputees and disabled individuals in sparkling white marble allude to fragmented Greco-Roman statuary while slyly addressing heroism. Quinn has made DNA portraits of his family and of scientist John Sulston, paintings of improbable gardens, and highly evocative wax castings of people with life-threatening illnesses – 'Chemical Life Support' - where the wax is mixed with daily doses of the medications that keep the individuals alive. Another wax portrait of a serene young woman 'Beauty and the Beast' is coloured darkly by animal blood.

Digitally manipulated animal flesh is the basis for two stunning 'Mirror Paintings' on view, as well as for 'Cybernetically Engineered, Cloned and Grown Rabbit', a seven foot bronze sculpture, at once comic and melancholy, of a shaped rabbit carcass. Quinn has arrested the decay of flowers by immersing them in sub-zero silicone and made painted bronze sculptures of supermodel Kate Moss in extreme contortions. Other bronzes include a series of human skeletons, among them 'The Selfish Gene', which depicts a couple in the throes of love-making.

In 2004 Quinn won a major public art commission for the Fourth Plinth: his 'Alison Lapper Pregnant', a large marble portrait of a naked, severely disabled and very pregnant woman was installed in London's Trafalgar Square – a bold and powerful tribute to both disability and motherhood.