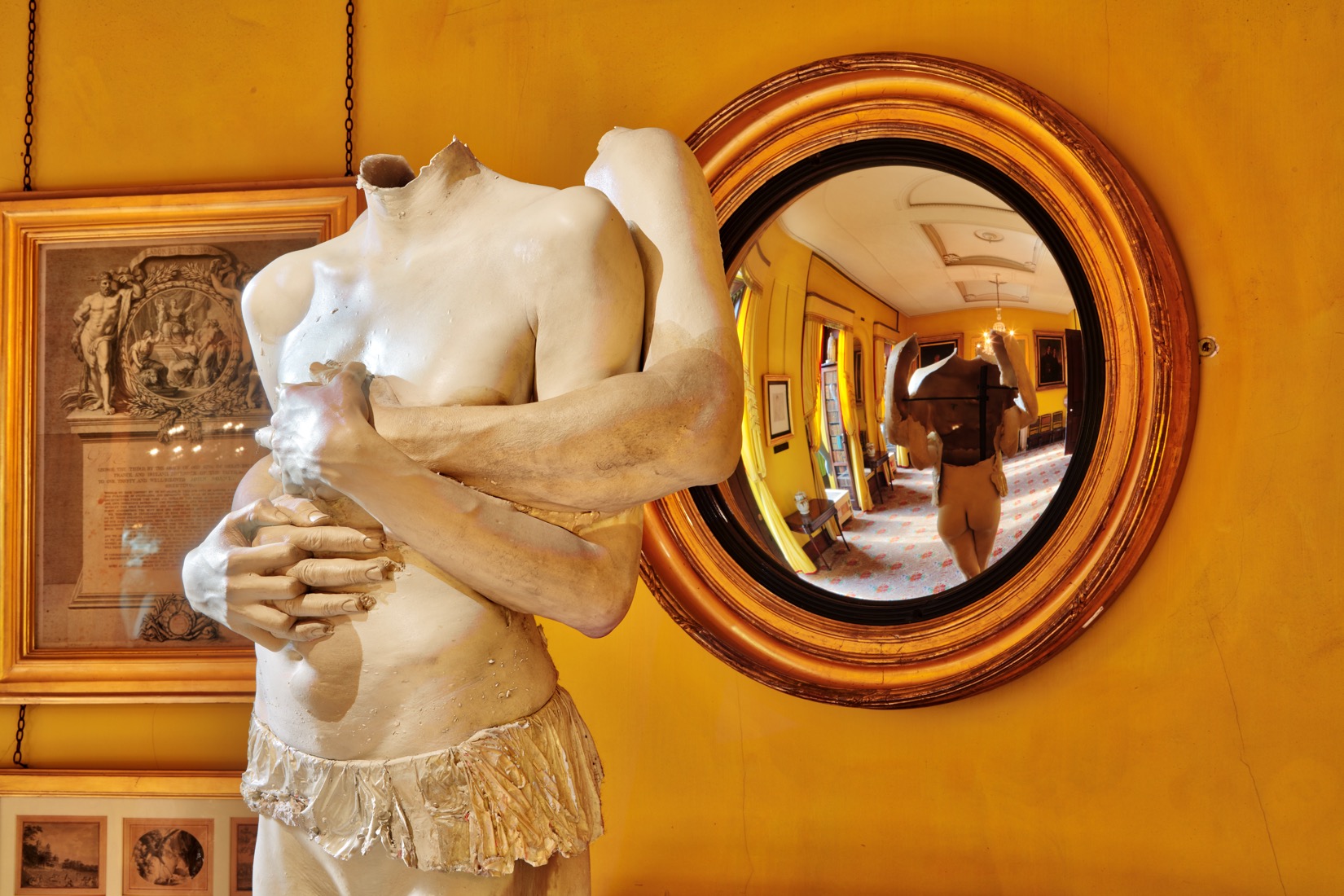 Overview:
In March 2017 Sir John Soane's Museum will debut Quinn's 'All About Love' sculptures in an exhibition entitled 'Drawn from Life'.
 
The twelve sculptures portray Quinn and his muse embracing one another and are life-size casts representing a frozen moment in time.
 
Exploring love in all its facets, the sculptures show the figures in a range of poses - supporting, fighting, holding and loving one another. Physically bound together in the casting process, the works embody the adoration, endurance and frustration that is present in any intimate relationship.
 
Cast from fibreglass the works appear fragile, delicate and even eggshell-like. Deceptively strong, the sculptures are deliberately fragmented – only torsos and legs –never entirely whole. Mounted on art packing crates, they bear the signs and instructions of how to move a delicate object and speak of the fragility and joy of relationships.

Evolving from Quinn's desire to refract the language of classical art and make it relevant to contemporary culture, 'Drawn from Life' expands upon the dialogue between art and artefact, old and new pre-existent in the artist's oeuvre, by showing his work side-by-side with the ancient artefacts from Sir John Soane's collection. The exhibition of Quinn's work marks a new initiative by the Museum that mixes contemporary art with Sir John Soane's historical artefacts, and in the spirit of Soane seeks to bring the collection to life in innovative ways.