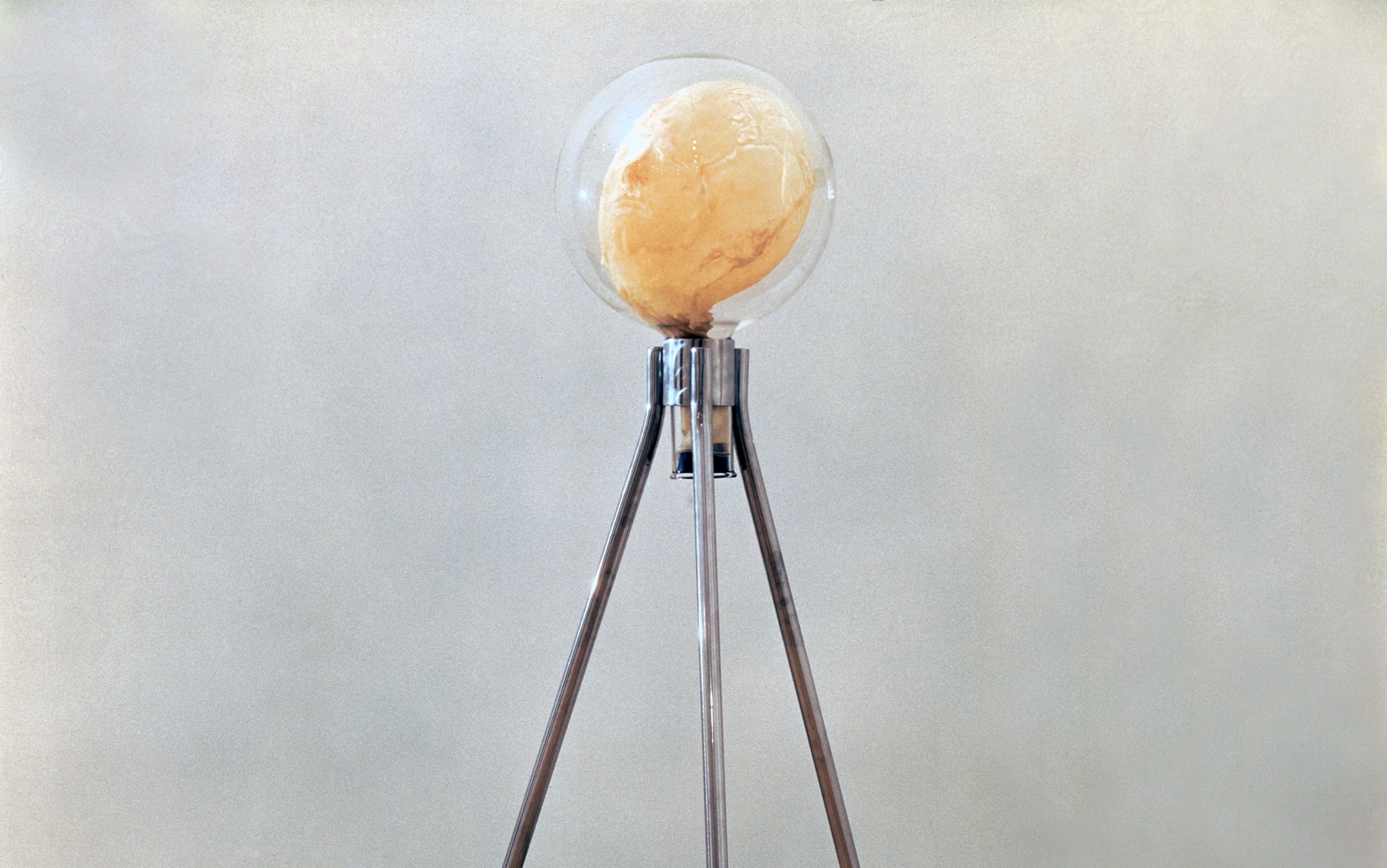 Overview:
In Young British Artists II, the Saatchi Collection presents work by four British artists, Rose Finn-Kelcey, Sarah Lucas, Marc Quinn and Mark Wallinger.

Finn-Kelcey's two works 'The Royal Box' and 'Steam Installation' epitomise the twin poles of animation and stasis – openness/closure, flexibility/rigidity, life/death. One sculpture invokes a state of relaxed communion between self and other, the second embodies confinement and frigidity.

Lucas operates as an aesthetic terrorist, pillaging mainstream culture. In doing so she acts a mirror, monitoring the sexism and misogyny routinely found there. Her main topic is the female body as a subject in fine art and popular culture, especially the tabloid press.

Quinn asks, "Does subjectivity exist or is it only a function of the outer? How permeable are we?" He wavers between doubt and belief. This is the source of the tension, the humour and the melancholy in his work.

Wallinger's work takes many different forms, each genre or medium being used self-reflexively: to interrogate the assumptions that it embodies. A recurrent theme in his work is the way that factors such as class, money, privilege, power and national identity interconnect in the construction of individual identity.


Extracts taken from Sarah Kent's text on the exhibition.