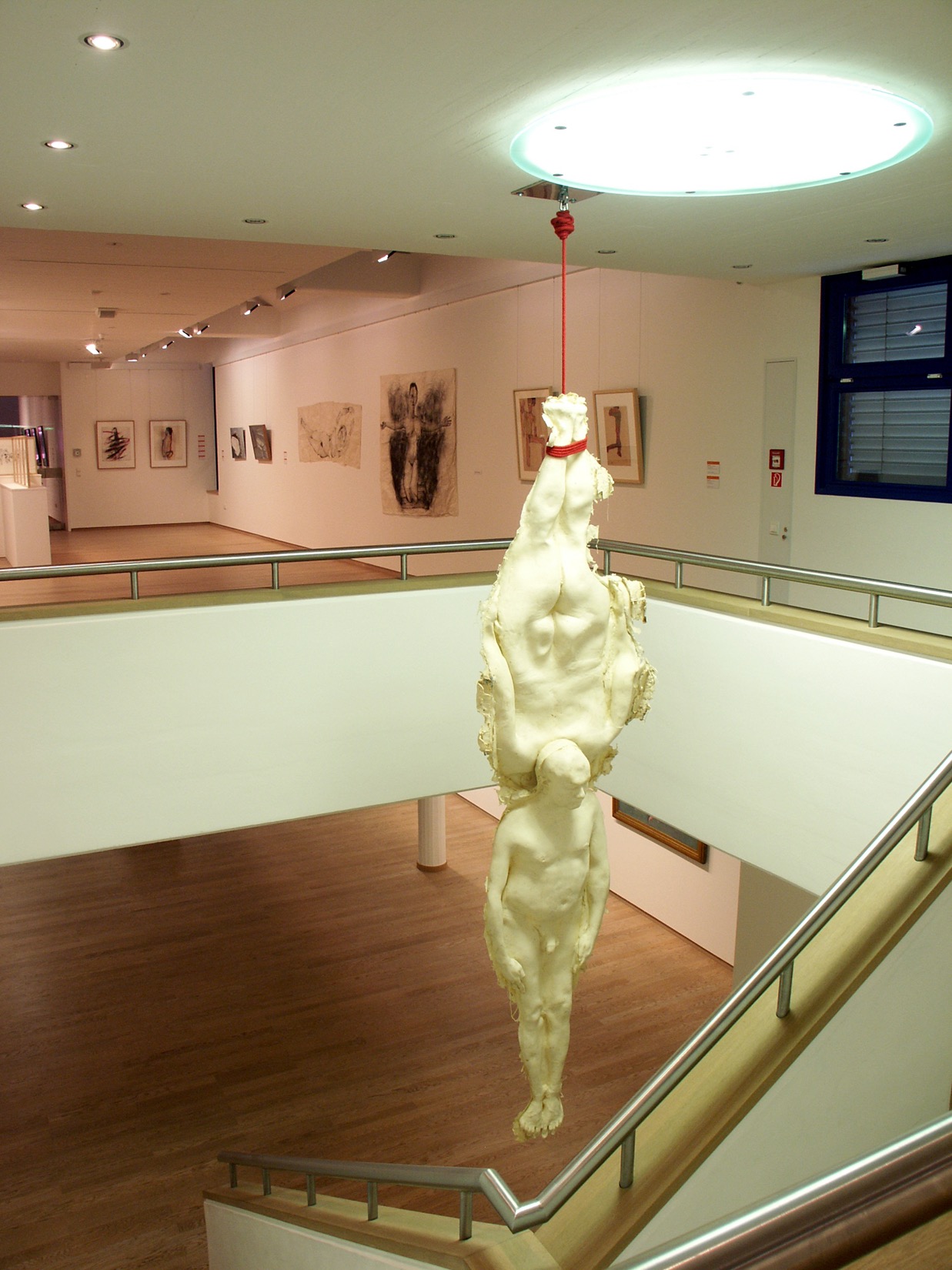 Overview:
The nude is one of the oldest and most fascinating subjects in fine art. The portrait of the naked body, removed from its everyday appearance, offers nearly inexhaustible possibilities to show the human view of himself, his ideals, fears, hopes and dreams in respect to the part he plays in the world. Between the influences of ever changing aesthetics, moral scientific and social norms the nude act as mirror as well as product of individual and collective powers at the same time. In 20th century art, released from the role as passive model for Christian and mythological subjects, the nude act experiences a distinct extension of its means of expression in respect to contents and form.

While giving many possibilities to show a nude body around 1900, modern art practically neutralises the art of the nude as it had been existing since renaissance as an academic genre. The genre's definition of the nude was related to ideal types of art history. Consequently, the exhibition "The Nude in 20th Century Art" is using the term "nude" synonym to "body". The nude is a wide range of depictions of the naked body within art. Relevant art of the nude in the 20th century can only be equal to body art – as long as a body is shown.

The comprehensive exhibition aims at presenting the great variety of nude art during the 20th century up to the present, including all relevant artistic media. The exhibition should make constants, ruptures and innovations obvious to visitors in a thrilling way and encourage their discourse with the artistic possibilities of nude art up to the present. The exhibition wants to examine, how art in the 20th century deals with this subject, what questions are important, what new possibilities it has, which fields it occupies, and how it instruments the body.

The exhibition focuses on seven representative main themes. Without being subject to a chronological structure or completeness, objects of art from all relevant artistic media and from various historical and contemporary contexts will thus be confronted with each other. Two or three important examples of approximately ten selected artists per main subject will represent a varied portrait of the nude during the 20th century.