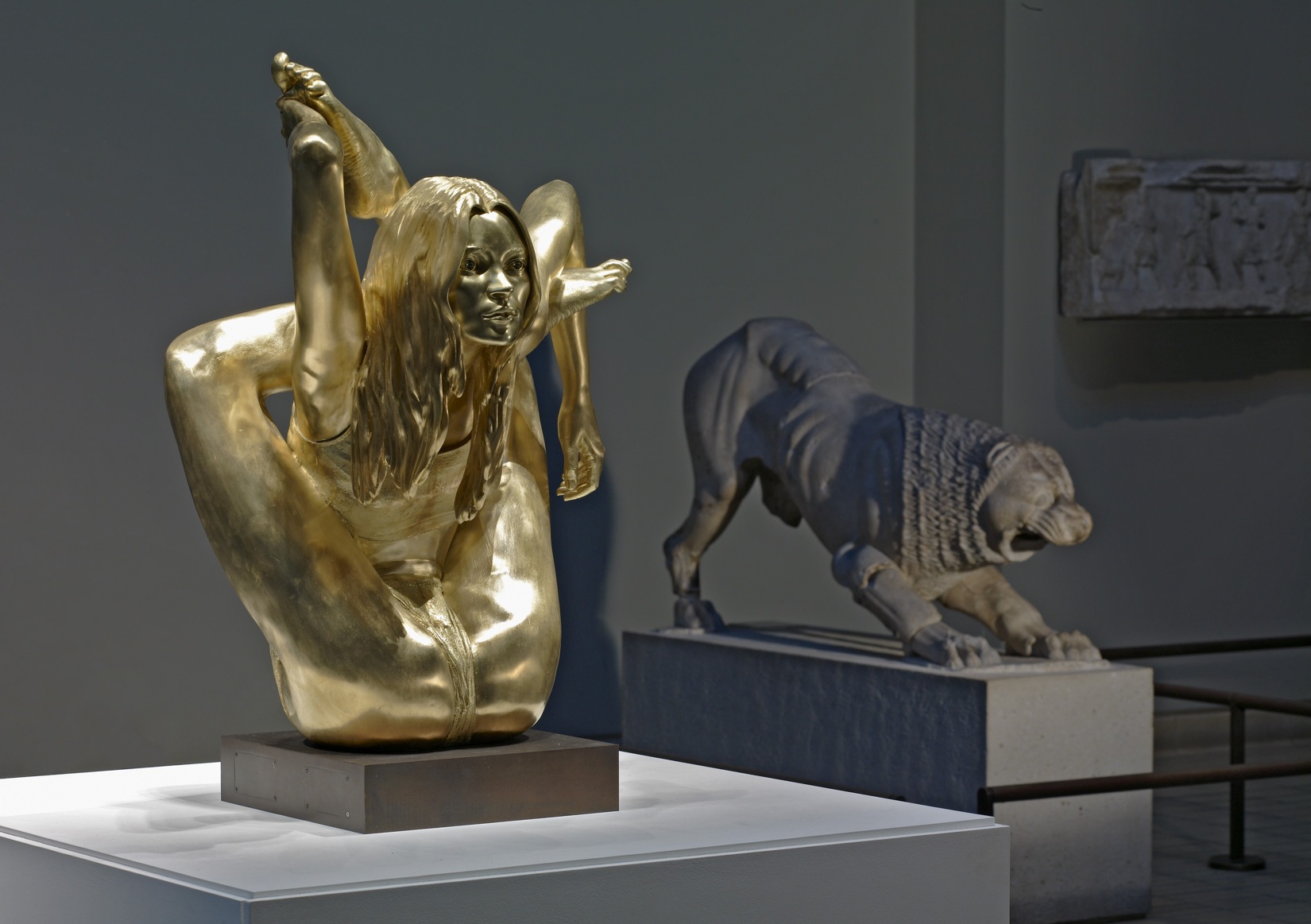 Overview:
'Statuephilia' encourages us to look afresh at both modern and ancient art, to explore the similarities as well as differences between eras and cultures, and to remind ourselves of the perennial power of sculpture.

The British Museum has one of the world's most celebrated and diverse collections of sculpture, dating from prehistory to the present day. Since its foundation in 1753, the Museum has consistently engaged with the contemporary world, both in its collecting and its displays.

These two themes are brought together in 'Statuephilia', for which five of Britain's leading artists have contributed a sculpture responding to these world-famous collections. Renowned British sculptor Henry Moore spoke of "the delight, the excitement, the inspiration" he received from his visits to the British Museum, and this remains true for the sculptors of today.

Antony Gormley and Ron Mueck are represented here by monumental sculptures, Marc Quinn premieres a dazzling gold statue of Kate Moss, while Damien Hirst and Noble and Webster have created provocative new works inspired by the Museum's collections. These five installations show how our understanding of modern art can be deepened by placing it in an historic, global context and reveal just how relevant the art of the past is to today.