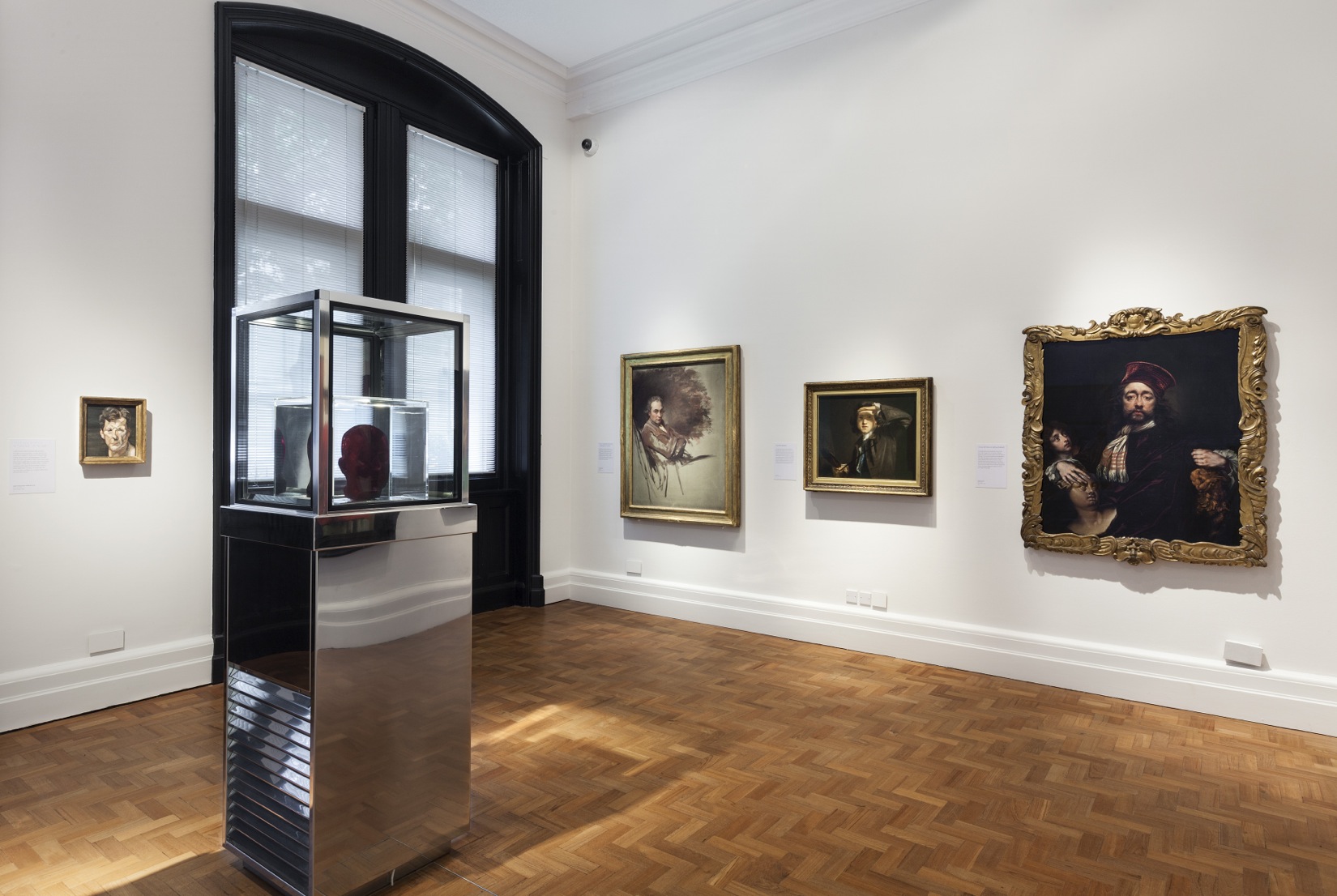 Overview:
Marc Quinn's Self (2006) is included in this substantial survey by the historian Simon Schama of British portraiture at London's National Portrait Gallery, accompanied by a five-part BBC2 television series and a book.

The exhibition's press release follows.

Historian Simon Schama joins forces with National Portrait Gallery curators to create five intriguing new temporary displays within its permanent collections. Staged throughout the Gallery, portraits from across the Collection will be displayed for the first time by theme rather than chronology, taking a long view of the history of British portraits in each room.

The displays, chapters and episodes reflect Simon Schama's innovative and challenging exploration of the development, character and meanings of British portraiture. Planned with the Gallery's team of curators led by Chief Curator Dr Tarnya Cooper, each room in the display will comprise a cross-period selection in various media and, like each chapter and episode, will explore one of the following themes: Power, Love, Fame, People and Self.

Visitors to the Gallery, readers of the book and viewers of the series can see a wide range of British portraits which cross the centuries, so Sir Winston Churchill and Baroness Thatcher might be seen alongside Elizabeth I (Power); Kenelm and Venetia Digby, with Rossetti and Jane Morris, a Lewis Carroll portrait of Alice Liddell and John Lennon and Yoko One (Love); Francis Drake and Thomas Carlyle with Amy Winehouse (Fame); a group of Suffragettes alongside boxers (People); and a self-portrait room combining Sir Joshua Reynolds, Hogarth and Self created by Marc Quinn from his own blood.

The displays are integrated into a free gallery trail with between eight to twelve works in each of the five rooms, one room for each theme.

Quinn's work Self is shown with a collection of self-portraits. They reveal that when an artist looks at themselves in the mirror it becomes the battleground between vanity and verity, flattery and truth. The resulting portraits can offer moments of candour that let us into the raging conflicts of the artist's ego or they might offer an intimate vision, which promises more than it reveals. Throughout history, self-portraits have presented moments of reckoning, as they address themselves to posterity and ask the essential question: 'Who am I?'.