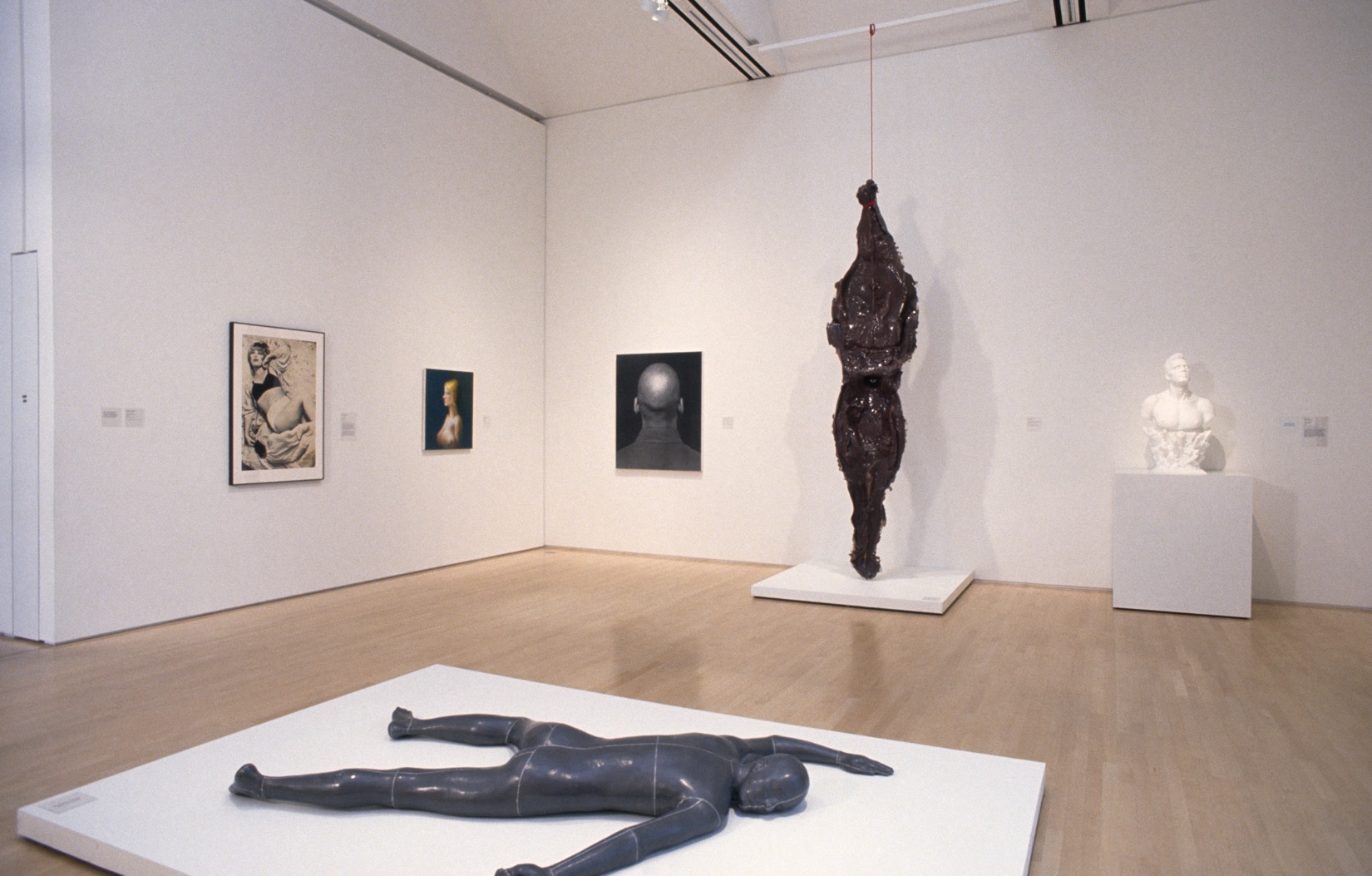 Overview:
This exhibition highlights twenty-seven works by nearly as many artists from the collection of more than 250 works given to the San Francisco Museum of Modern Art in 1997 by Vicki and Kent Logan. It introduces some of the issues at the heart of the collection and indicates its chronological span and international scope.

The first gallery includes works by artists whose significance was established in the 1960s and 1970s, although in some cases their recent works have been selected. The second gallery is dedicated to artists who for the most part won recognition in the 1980s and 1990s and acknowledges the increasingly diverse international character of contemporary art. The exhibition attempts to portray the essential spirit of the collection as a reflection of the times in which we live.

In Quinn's work in the exhibition, 'No Visible Means of Escape VII' the physical vulnerability of the body is expressed. The work is like the flayed skin of a man, eviscerated, hung up to dry, the trophy of a conqueror. It is a shocking recognition that, despite the veneer of civilization in the twentieth century., its cultivation of knowledge, logic and reason, the human condition has not changed over the centuries or even the millennia. Our bodies are a thin skin of protection; our psyches are still capable of unleashing destruction motivated by fear, envy and greed.

- Gary Garrels
Elise S. Haas Senior Curator of Painting and Sculpture, San Francisco Museum of Modern Art

Other artist's in the exhibition include Francesco Clemente, Robert Colescott, Marlene Dumas, Fang Lijun, Gilbert & George, Antony Gormley, Philip Guston, Richard Hamilton, Anselm Kiefer, Jeff Koons, Glenn Ligon, Liu Wei, Yasumasa Morimura, Juan Munoz, Bruce Nauman, Richard Patterson, Gerhard Richter, Edward Ruscha, Thomas Schutte, Cindy Sherman, Andy Warhol, Lisa Yuskavage.